1/160 Willmodels Ford Crown Victoria

This is how the "kit" looks in the package

All model photos and commentary  © 2014 Jonelle DeFelice unless noted otherwise.  Please DO NOT COPY unless with permission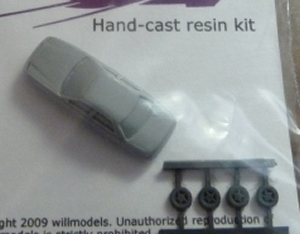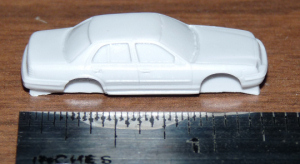 The resin casting measures about 1.25".  Note the bottom of the car is not flat yet.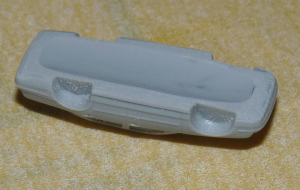 Bottom of casting was sanded flat on sandpaper laid on a flat surface.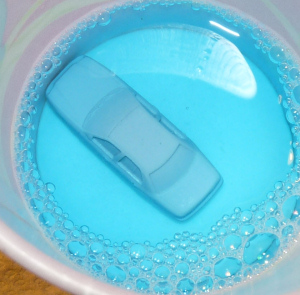 Windex bath to remove mold release agent, etc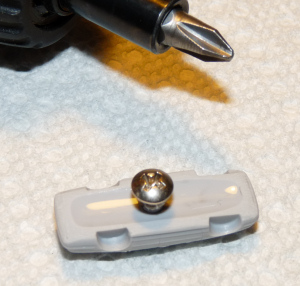 Since I wanted the paint to also cover the bottom of the bumpers, I had to figure out a way to hold the tiny casting for spary painting.  This was the answer!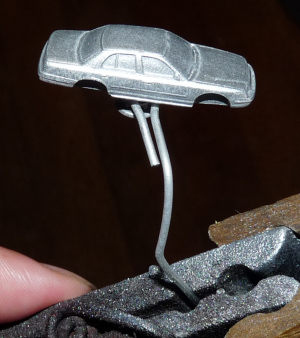 I wrapped a paperclip around the screw, and the car was ready for paint.  Here we see the first coat of Duplicolor Silver Frost, the color of my 1:1 Crown Vic.  This paint requires clear gloss topcoats.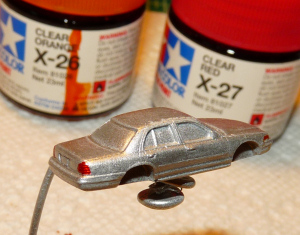 A toothpick and Tamiya clear paints start to make the model look a bit more realistic.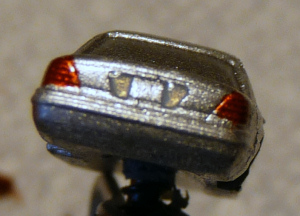 The headlights and reverse lights were given tiny dabs of Testor's canopy glue, which dries pretty much clear.  The headlights required a few layers of the glue.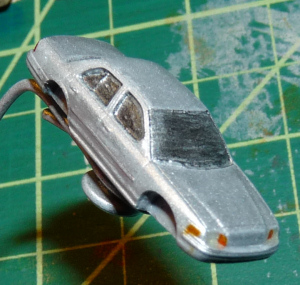 The windows were darkened with a pencil.  After this step the car got another clear coat to seal the graphite, etc.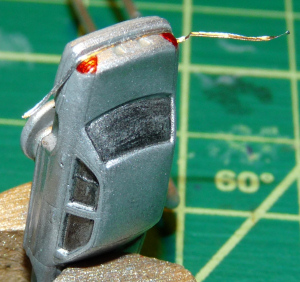 Here we see a tiny sliver of Bare Metal Foil being put on the trunklid, just like on the real car.


The kit's wheels are nice, but not at all accurate for a Crown Vic.


Here the wheel castings are being filled in with layers of Testor's canopy glue.  This was to make them look more like steel wheels.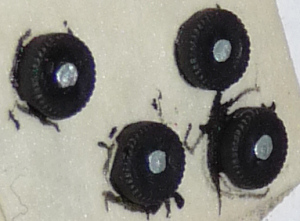 Castings painted black, then a dab of silver was put in the centers to simulate center caps used on the 1:1 police cars... also my 1:1 snow tire setup!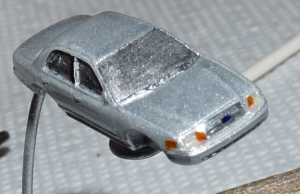 Grille with more Bare Metal Foil, and a dab of blue from a gel pen for the FORD logo.  More clear paint followed.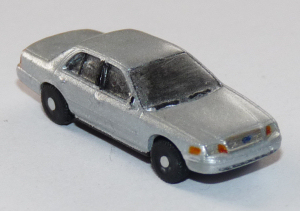 Black trim painted, wheels attatched with epoxy.  I tried making little side mirrors, but gave up when I couldn't get 2 cut alike.  Looks just like
my car
in winter... only cleaner...